Buy Rosaries
Your personal rosary should match your style, and thankfully there are many different types of rosaries available these days.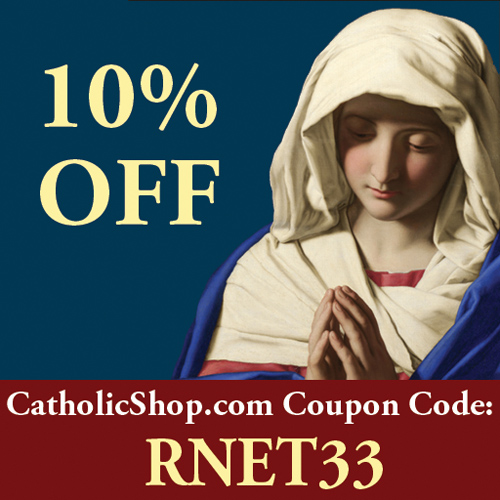 It's important to choose a rosary that will stand up to the rigors of a robust prayer life. Look for one made of durable materials, and one that was made by a reputable company.
CatholicShop.com features thousands of rosaries made of many different materials including wood, Sterling Silver, 14K gold, gemstones, glass and crystal.
Use this CatholicShop.com discount coupon code to take 10% off your order: RNET33
To use the CatholicShop coupon, simply go to CatholicShop.com and do your shopping, and then apply the coupon during the checkout process.
CATHOLICSHOP.COM COUPON CODE: RNET33
Did the saints predict the End Times? Find out at CatholicProphecy.org.